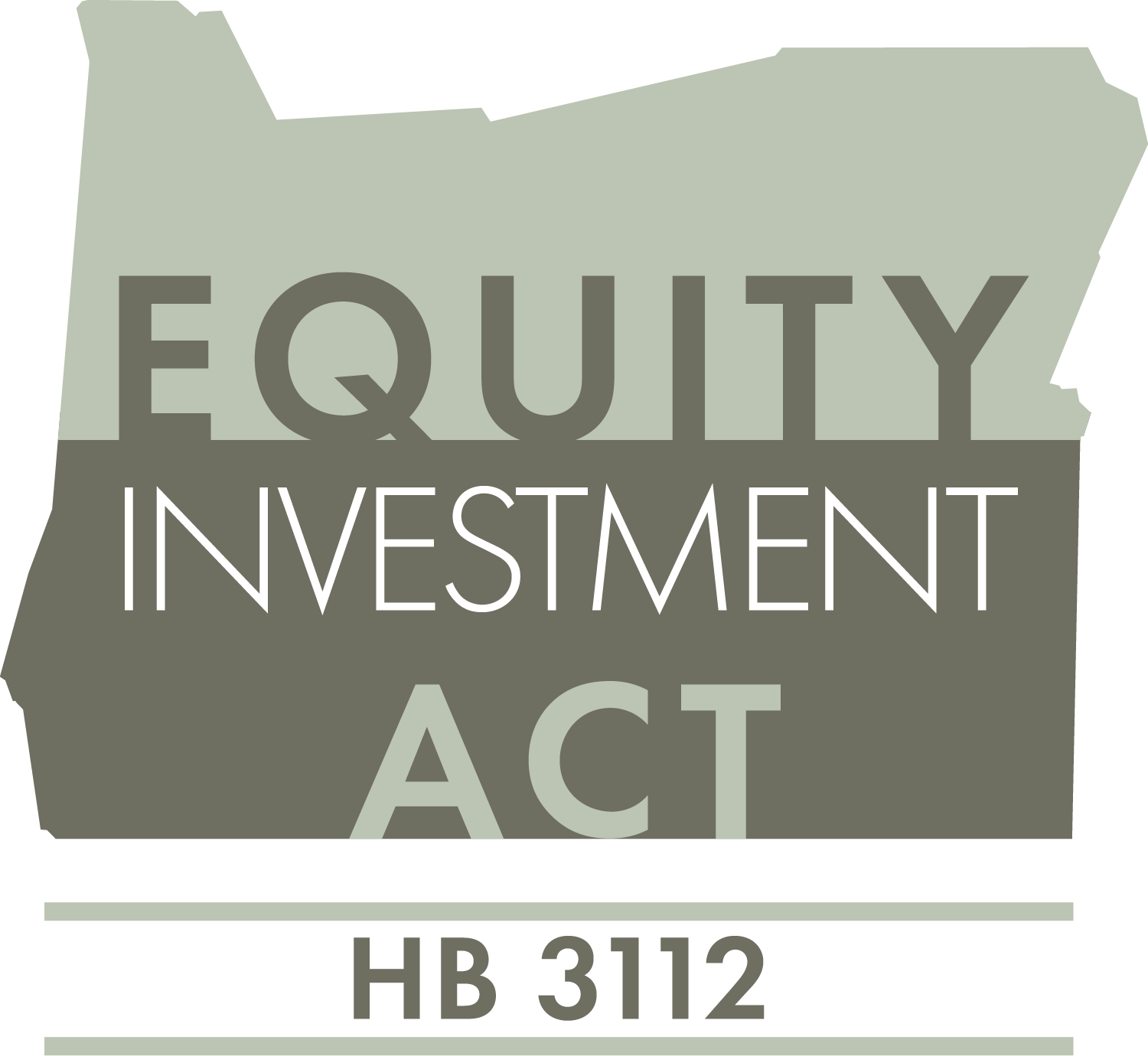 Chief sponsors:
Rep. Ricki Ruiz | Rep. Akasha Lawrence Spence | Rep. Julie Fahey | Rep. Karin power
Sponsors:
REP. Janelle Bynum | Rep. Maxine Dexter | Sen. Lew Fredrick | Sen. Kayse Jama | Rep. Pam Marsh | Rep. Mark Meek | Rep. Zach Hudson | Rep. Khahn Pham
The Oregon Equity Investment Act provides equal opportunity for Black, Indigenous, and Latinx ownership in the growing cannabis industry and invests in communities disproportionately impacted by overpolicing and cannabis criminalization.
Summary
As Oregon continues to see growth in the recreational cannabis market, the Oregon Equity Investment Act provides an opportunity for Oregon to pass the most comprehensive, holistic approach to cannabis equity in the United States. This Act focuses on widespread reinvestment in the communities that have been hurt most by racial profiling and the War on Drugs – Black, Indigenous and Latina/o/x communities.
Passage of the Oregon Equity Investment Act would focus cannabis tax dollars and other relevant funds into repairing the damages done to Black and brown communities by providing business opportunities and support and meeting housing, education, and health care needs. The act also enacts free, automatic expungement of eligible cannabis crimes for everyone eliminating the hurdles that have kept 20,000+ Oregonians from expunging their cannabis record.
The Equity Investment Acts repairs harm done via cannabis criminalization in four parts:
1. Community Investment
Invests resources into programs that rebuild wealth for Black and brown communities, including education, land and home ownership, small business development, and job training and placement.
2.1x
Rate Black Oregonians were arrested for cannabis crimes versus white Oregonians despite comparable usage
2. Free, Automatic Expungement
Free, automatic expungement of everyone with an eligible cannabis conviction, even people who owe fines and fees
LESS THAN
200
cannabis-related expungements have been processed since SB 420 passed, although there are over 28,000 records with eligible cannabis crimes
3. EQUITY LICENSES
Increase diversity among cannabis licensees by creating equity license types with reduced fees, faster processing, and capital and technical support
2.7%
Black ownership within
the cannabis industry nationally
(OLCC does not have complete Oregon data)
4. GOVERNING BODY
Ensures the Cannabis Equity Fund invests in Black, Indigenous, and Latinx communities and tracks a measurable return on investment of funds
1. SIGN OUR PETITION
Sign this petition to urge the Oregon Legislature Ways and Means Committee to pass and implement HB 3112, the Oregon Equity Investment Act.
2. Connect
Sign up to join our community. You can get involved today.
3. Donate
Support our lobbying efforts with a donation
EQUITY INVESTMENT ACT PARTNERS
Platinum COMPANY PARTNERS
Thank you to the Oregon Equity Investment Act's Platinum Sponsors
Get in Touch. Get Involved.
Share your name and email so you can help us make change happen.
We need active volunteers.